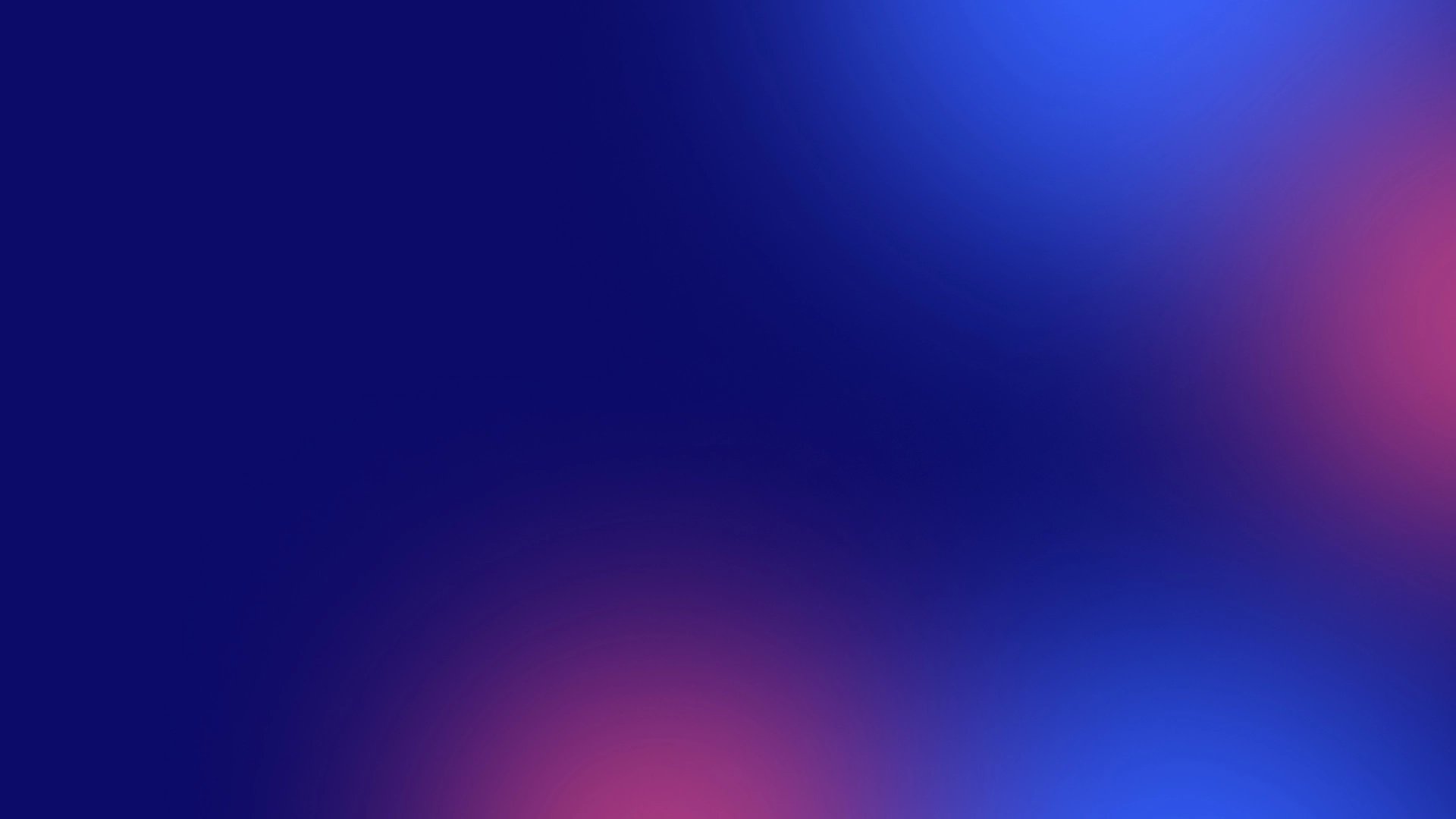 European startup accelerators 2023 – what programs to consider?
Explore a list of the European accelerator programs for startups to enroll in 2023 and learn the benefits of joining an accelerator program.
Do you have an idea for a startup? What's stopping you from launching it?
According to a study by SkyNova, 47% of startups fail due to a lack of funding and investors. That is why Startup Accelerators are a great place to begin your journey! They provide the necessary support for entrepreneurs along the way, grant funding possibilities and encourage networking between other creators and professionals.
We have consulted many startups about LinkedIn and how the platform can help them get more leads, be more visible and distinguish themselves from other brands. This time, we have gathered a list of 10 European Startup Accelerator programs which operate in the Baltics and other EU countries and could help you to start your entrepreneurship journey!
A startup accelerator is a program designed to support early-stage startups in their development and growth. It typically provides various resources, such as mentorship, funding, access to networks and workshops. An accelerator aims to help startups achieve significant advancement, reach their goals, and provide investment opportunities.
The accelerators vary in their duration, but these stages are typical among many programs:
Mentorship: Early-stage startups receive guidance and advice from experienced mentors who can provide valuable insights and connections.

Funding: Startups may receive seed funding from the accelerator or investors connected to the program.

Workshops and training: Accelerators offer educational workshops and training sessions to help startups develop specific skills and knowledge.

Networking: Startups are given opportunities to network with other startups, mentors, investors, and experts in their field.

Office space: Startups may be provided with office space to work from during the program.

Support services: Startups are often given access to support services such as legal, financial, and HR assistance.
The resources for successful startups continue beyond accelerators. There are plenty of other ways to improve, network, and help you begin your startup journey:
📍Startup Lithuania - pre-accelerator & online school.
📍Vilnius University Tech Hub - pre-acceleration program in Vilnius.
📍Garage48 - various types of hackathons.
📍Y Combinator Startup School - online materials for building your startup.
📍Sting - helps people transform their ideas into businesses.
What is a Startup Accelerator?
Additional Resources for Startups
Maybe you are looking for mentorship on scaling your startup on LinkedIn?
We are here to help you guide your way through your LinkedIn journey.
European Startup Accelerators to consider in 2023
We have condensed a list of 10 European accelerators and their locations, what investments they offer and their duration.
Here's the summary: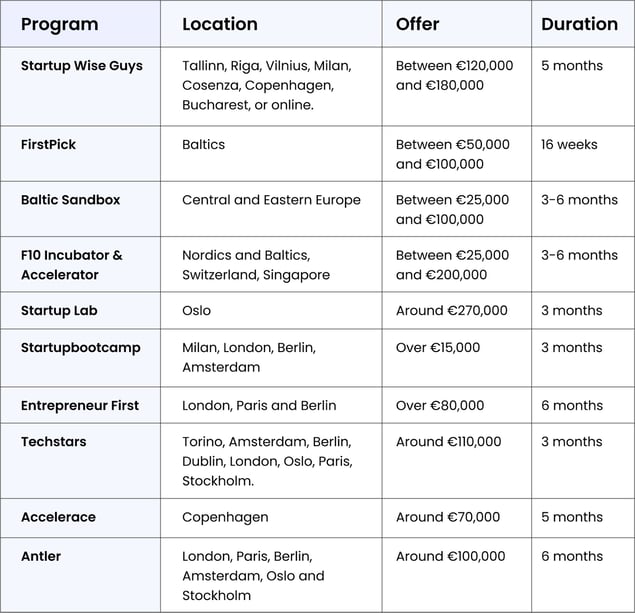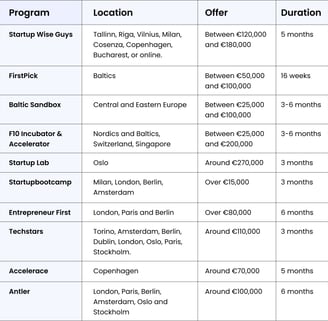 Key benefits of Startup Accelerators
So, are startup accelerator programs worth it? We say – very much yes! It's a unique environment with many advantages that startups get during and after the program.
First of all, the strong sense of community and mentorship. Not only having connections with the professionals in the field but across other entrepreneurs, creators and business associates gets you to another level of networking. These people can offer you valuable advice and help you navigate the challenges of starting a business. Also, the opportunities for future collaborations, partnerships, investments, and generally increased visibility are endless!
Another benefit is access to resources such as office space, legal services, marketing support, and technology platforms to help startups get off the ground, which can be challenging to find on your own.
Of course, we can't forget about the funding opportunities and preparations for fundraising by culminating demo days and pitch simulations. This can help prepare startups for future fundraising efforts or even get funded right then and there.
Lastly, during the accelerator program, you get a dedicated amount of time for intense, focused development over a short period. This structure helps startups quickly validate their ideas and refine their business models.
With the expanding network of startups in Europe, there are many opportunities to begin your journey. If you are starting to venture into the startup world, we hope our selection helps you select the right program to fit your needs along the way.