Case Study - Confinn
Conferences with Love!
Here at Linkedist, we always aim to achieve the maximum result, satisfying the client and encouraging the growth of our brand. As a result, we always strive to work with diverse companies and clients such as Confinn.
Confinn is the most significant conference organizer and host in the Baltic region, known for events such as EBIT, HR Week, Lithuanian Business Forum, Sales Formula, and other events for procurement and work safety professionals.
When we started working with Confinn in January 2021, they needed a significant presence on LinkedIn, which became one of the obstacles in achieving strategic and beneficial communication for their audience.

Advertisement campaigns done
Professional presence on LinkedIn allows companies such as Confinn to display the created company image and develop and broaden the target audience. Without a significant presence on LinkedIn, Confinn's events did not show up on LinkedIn showcase pages, where professionals could see news about specific events.
Therefore, there was a need to reach professionals through both organic reach and paid content on LinkedIn.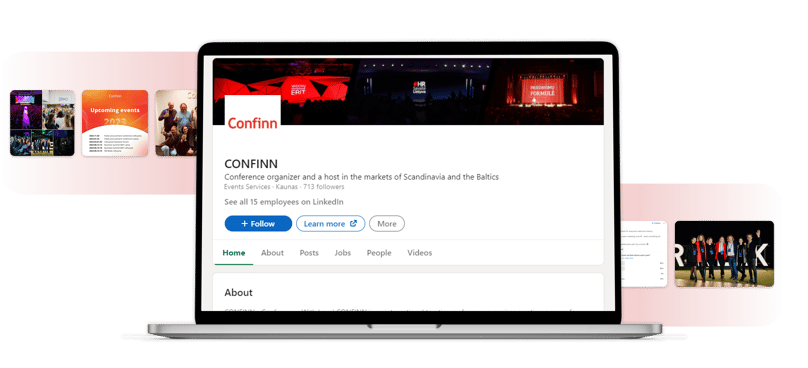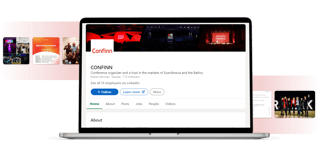 Another challenge we faced throughout our work with Confinn was the global COVID-19 pandemic, as it was still happening when we started working with the client.
It posed two main challenges:
Firstly, there was a need for virtual meeting adaptation.

Secondly, one of the biggest concerns was the events that happened live – with the Covid regulations happening rapidly, it was challenging to plan set dates, and there was always doubt if the events could take place. However, this only inspired the Linkedist team to further develop a good and professional online presence of Confinn on the LinkedIn platform.
To overcome the present obstacles, the Linkedist team worked closely with Confinn to ensure that both parties would be satisfied with the result.
Everything began with idea generation & iteration for both organic posts and paid content. Then, naturally, the creation of visual and copywriting followed. Social listening and helping to strengthen personal brands for Confinn team members were also executed to ensure a well-rounded approach to reaching the goals.
As a result, in two years, the Linkedist team:
Created and optimized 10 showcase pages for Confinn

Created more than 10 LinkedIn events

Drastically improved their online presence

Developed a cross-channel strategy with other marketing agencies working with Google and Facebook ads for better audience reach.



Over time, the global pandemic's challenges have been resolved by creating trust between potential event attendees and the organization through organic and paid reach. By creating organic posts, the target audiences have been shown the reason to trust Confinn and reduce their fear of attending live events.
Considering what was done to improve the LinkedIn presence on Confinn, beneficial results followed, including:
The increase in ticket sales,

Enhanced brand recognition,

Surged trust through leveraged credibility.
This has allowed more brand awareness for Confinn events, making the company visible and standing out compared to its competitors.

Linkedist team has been doing an excellent job of understanding our needs and crafting content for both organic posts and advertisement campaigns that resonates with our target audience. I highly recommend Linkedist for anyone looking to elevate their LinkedIn presence and event marketing efforts.

Artūras Laucius, Sales Director at Confinn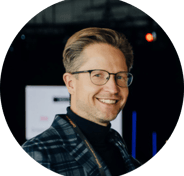 Tell us your challenge.
We're here to help!