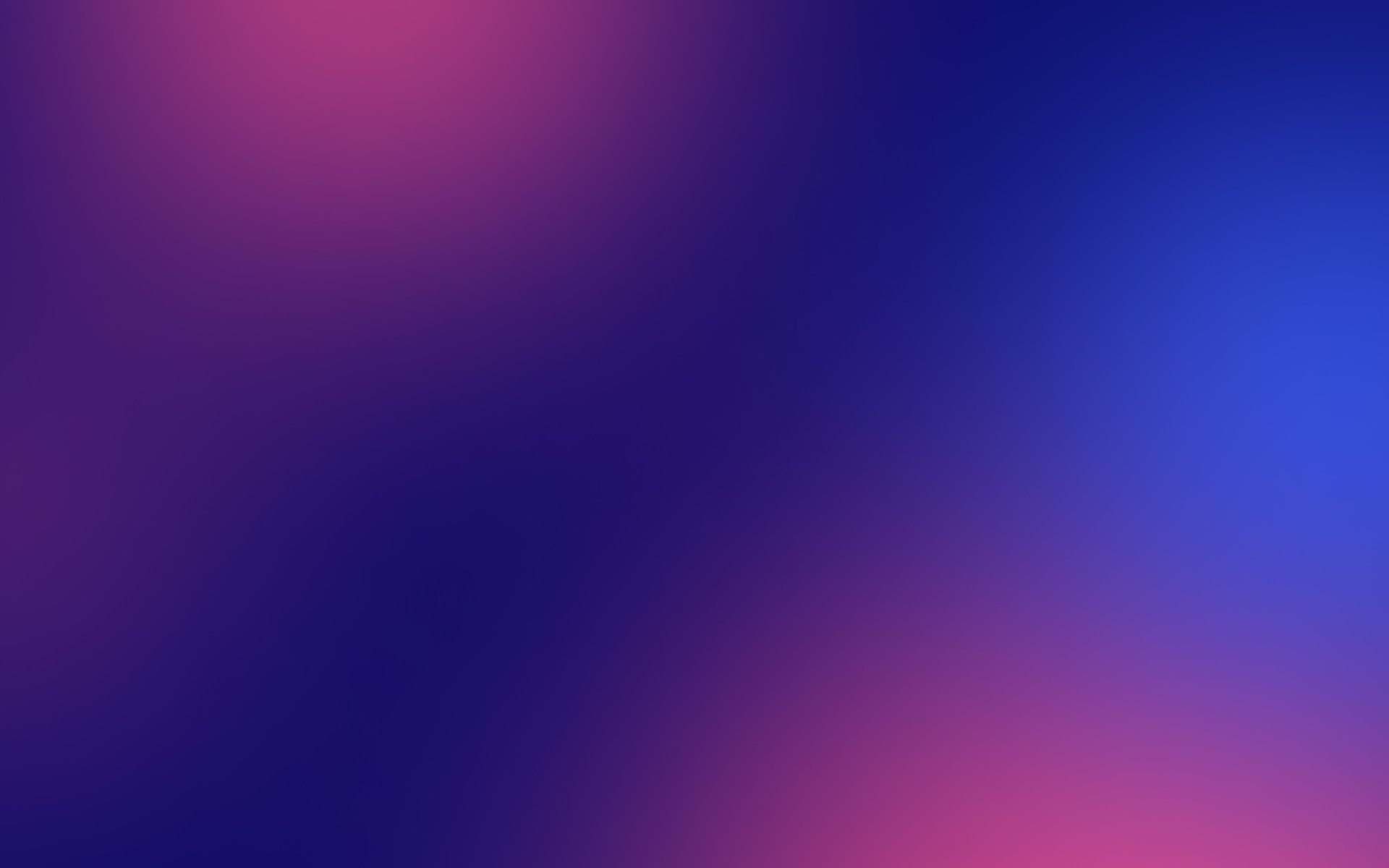 Linkedist CEO's Experience at TechCrunch Disrupt 2023: Where Innovation Meets Opportunity
Get to know about one of the most highly anticipated technology conferences in the world.
Last week, Linkedist CEO Kotryna Kurt had the incredible opportunity to attend TechCrunch Disrupt 2023 in Los Angeles.
TechCrunch Disrupt is a technology conference that brings together entrepreneurs, investors, industry experts, and thought leaders to discuss trends, showcase products, and, most importantly, disrupt the status quo. This year's event was a thrilling blend of innovation, learning, and networking.
What Kotryna has done during the conference?
Kotryna's time at Disrupt was sure busy! Aside from moderating two roundtables, she packed her days with meetings and activities.
Let's learn more about all of that!
Moderating a discussion: The Power of Personal Branding for Founders
Kotryna's discussion was full of founders who are curious about the most successful strategies for personal branding development, the structure of the well-prepared company's post, and how to allocate money for company and personal accounts in case of a limited budget. The panel had 80 participants in total, and a big crowd was waiting outside. This interest only proves the importance of personal and company branding on LinkedIn!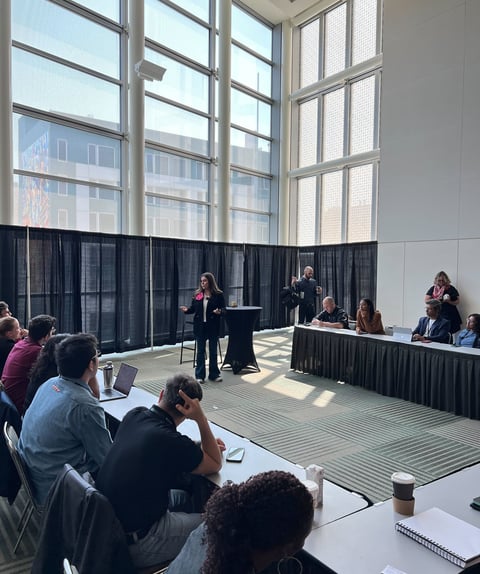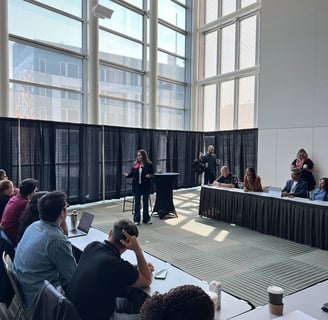 Speakers and Editors Secret Speakeasy: TC Disrupt Speakers & Editors Dinner
About 120 people gathered for a dinner dedicated to reporters and editors from Techcrunch and other news portals. The evening was simply vibrant and full of inspiring conversations discussions, networking, and evening meals. Kotryna was excited to meet quite a few presenters and exciting founders, one of them - Lindsey Mignano - Co-Founder and shareholder at Boutique Women-Owned Corporate Law Firm SSM.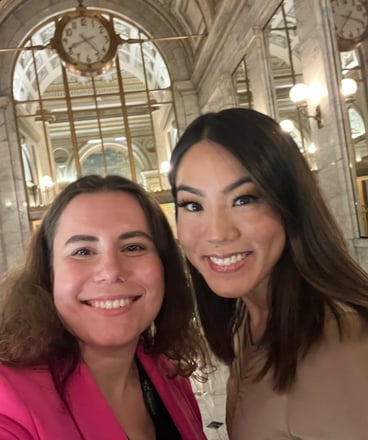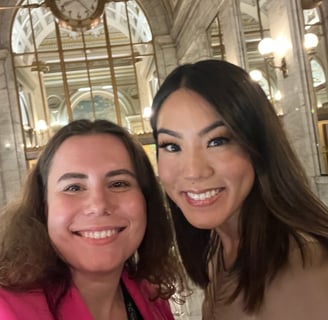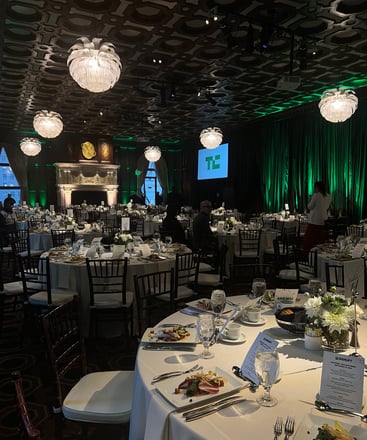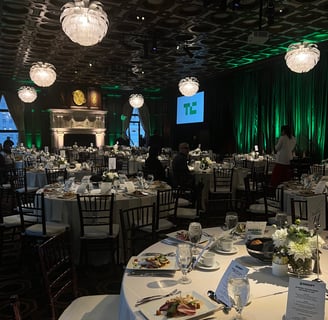 Google Field Sales Representative Phoebe Norris has shown Kotryna two stunning Google offices in the heart of San Francisco. Interestingly, each floor of the Google office had a different theme: futuristic, city-like, etc. For instance, one even had a car from the movie "Back to the Future". Also, during the visit, Phoebe talked about Google Cloud and how they work with startups.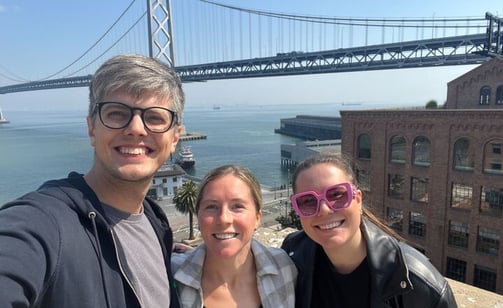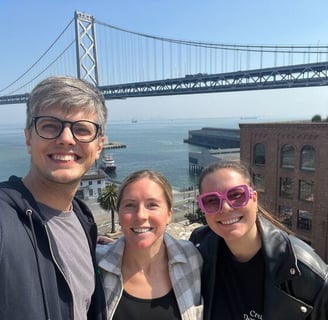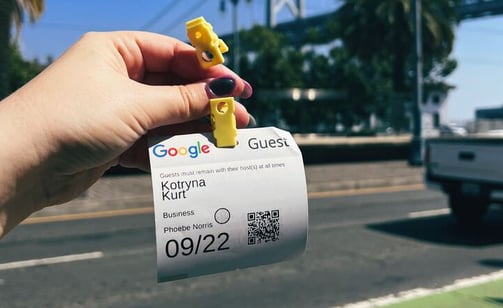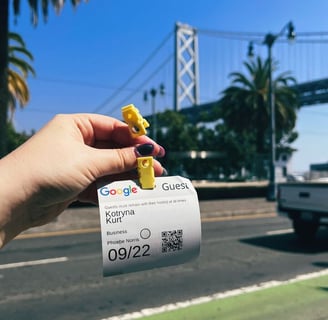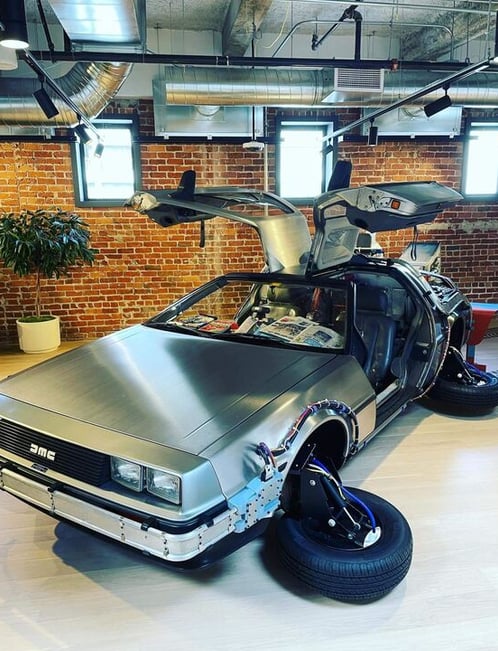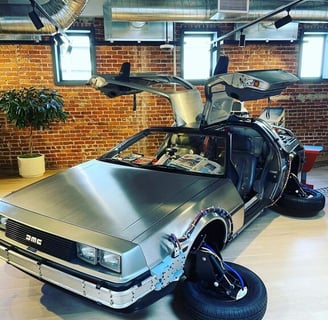 TechCrunch 2023 was an amazing networking experience, too! Kotryna has connected with Ambertech (representatives of companies like Corner Case Technologies, Reiz Tech, Baltic Amadeus, and others) – a Lithuanian delegation with a mission to build stronger ties between Lithuania and enterprises in the US. Also, she has met lots of incredible business people, like Scenario X Founder & CEO Achille Yomi and Google Startups Accelerator Mentor Akash Shukla.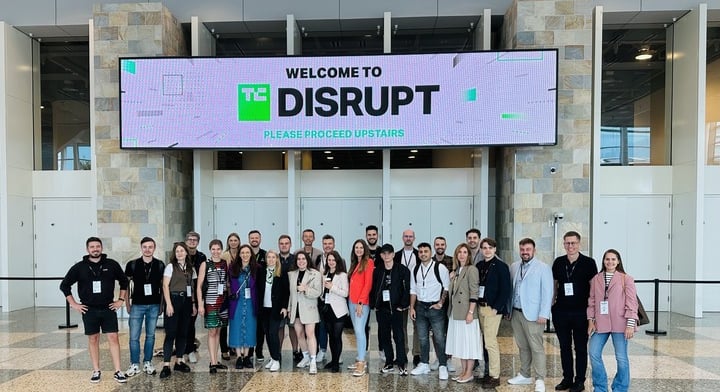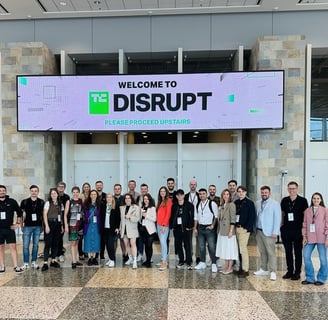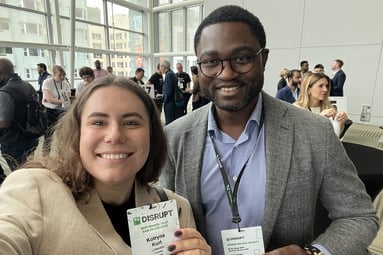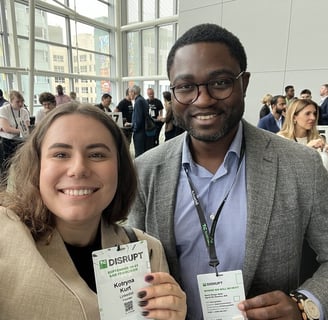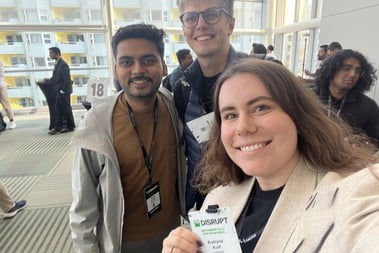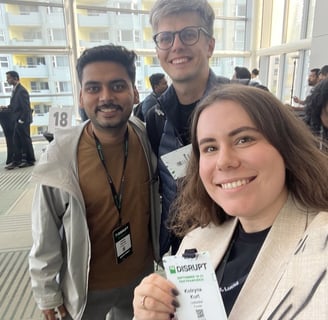 Every event gives valuable takeaways that could be brought to future experiences ✨
Take Kotryna's notes so you can be better prepared for similar business gatherings:
Always have a clear goal for every event so you can take the most value out of it.

Set up your meetings in advance, but leave space for the unplanned ones.

Plan your breaks during the event to keep your head fresh.

Get in a line for the roundtables as the rooms fill up quickly.

Make sure to have a scannable LinkedIn QR code for a quick link-up.

Lastly, always keep up the good spirit!
TechCrunch Disrupt 2023 was more than just a conference; it was a glimpse into the future. It reinforced the belief that technology has the power to transform lives and solve some of the world's most pressing challenges.
Let's meet at future events to connect and share our expertise so we can disrupt normal and build a startup! 🚀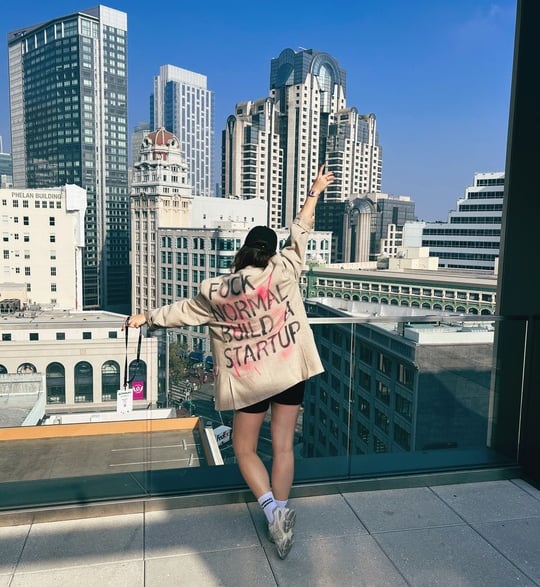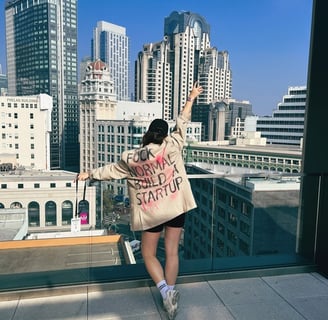 So why should you take part in this event next year? All in the vlog below! 👀