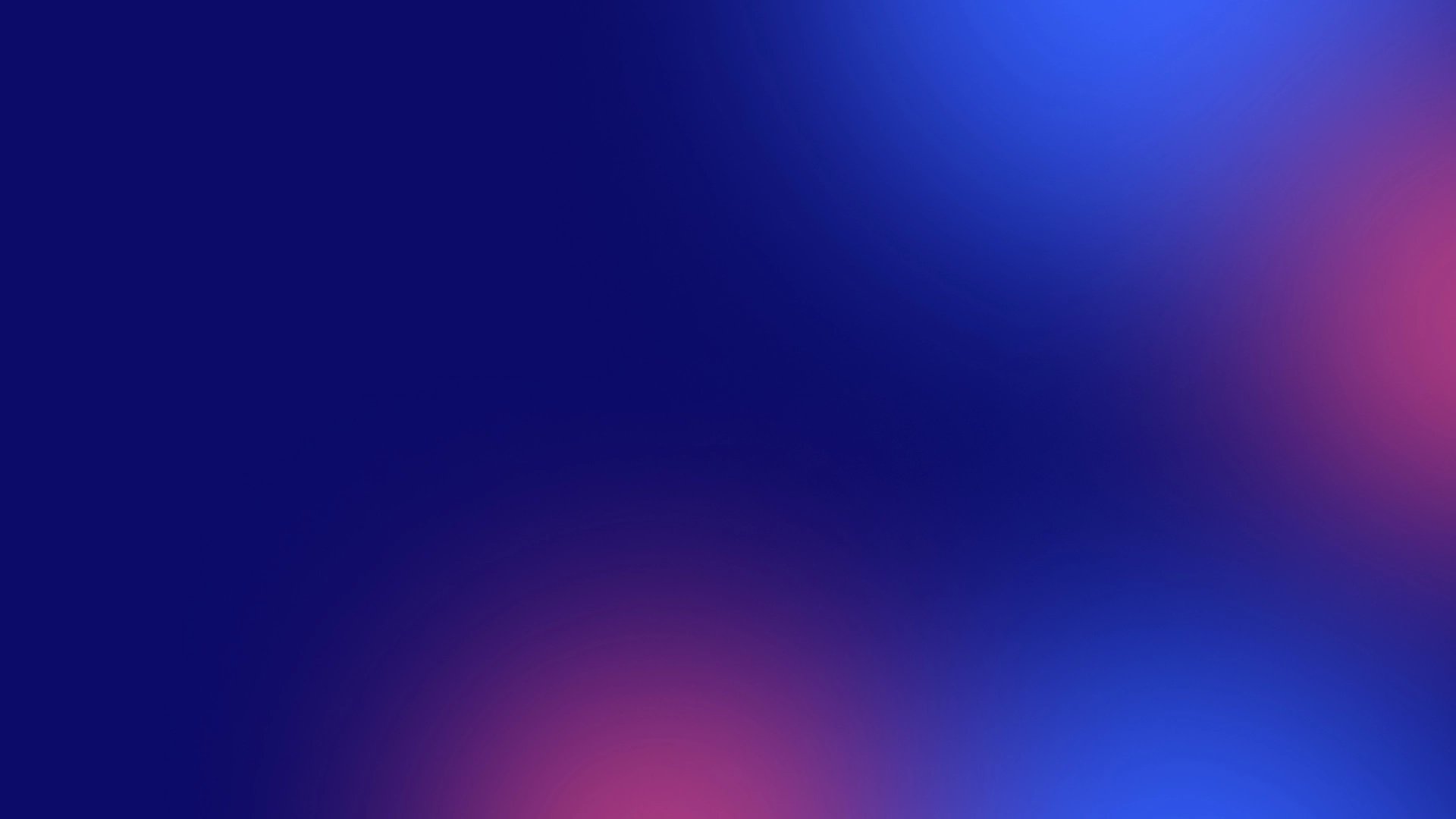 Visuals on LinkedIn: answering your most important questions!
Enhance your personal brand on LinkedIn with thumb-stopping visuals by following the tips and answers provided in this blogpost.
LinkedIn is a place where professionals meet. It's different from other social networks because of the emphasis on the importance of business communication and career development.
On LinkedIn there is a variety of visual content types you can employ: documents, images, videos, links. It's no secret that you could create the most exciting posts, but engagement might suffer if your visual communication is scarce. So, if you're ready to level up your LinkedIn communication even further and add a layer of great visuals, we have compiled some tips for you or your company page!
Q1.
What types of images and visuals work and don't work on LinkedIn?
First, understand that LinkedIn is a professional social network, and your profile should show you as a professional in the best possible light; this means that the best types of images and visuals for LinkedIn are those related to your work or professional interests. This is also true for company pages you manage: keeping professional and creating visuals that are relevant to your industry, branding.
These can be:
Photographs

Illustrations

Graphs

Diagrams
All of them should showcase your projects, accomplishments, knowledge, or experience. Such visuals help establish trust between you and your contacts, showcase your professionalism, and can grab the attention of employers or potential clients.
On the other hand, using unprofessional, provocative, rude images or photographs in unofficial clothing should be avoided.
Such visuals can create a negative impression of you and affect your reputation in the professional community.
However, if you're brave enough, memes and the transformation of trends to their professional niche can significantly increase your post's activity.
Q2. What is the best visual size?
The golden visual size for LinkedIn is 1200 x 628 pixels. This format will display best on desktop and mobile devices.
Remember that large pictures can be compressed to a smaller size, but small images can become blurry and lose quality when enlarged. Usually, for Linkedist, we use 1200 x 1200px and 1500 x 1200px; they have the best quality for all devices.
💡TIP: Square posts can be easily reused for Instagram or other social media handles.
Q3. Should you use stock photos?
Using stock photos can be helpful if you can't take your pictures or can't find a suitable visual. Stock photos are free and therefore better accessible, and also are often high-quality, which helps to maintain professional appearance.
However, stock photos can look generic and unoriginal, so it's best to use them when you can't find any other options. If you decide to use stock photos, ensure they match your professional theme and are high quality. For best results, opt for those photos which have a re-ocurring theme or style, to maintain continuity in your or your company page's visuals.
Q4. When should you use visuals?
Visuals on LinkedIn can help you grab attention, spark interest, and enhance your content, and most importantly make a person scrolling stop to look at it in his or hers endless feed of posts.
However, it is not always necessary to add visuals to your posts, for example:
When you are writing a short text that does not require further explanation

When you're posting a link to an article or video (the visual will be added automatically). However, the URL generated image for articles and links can be changed, and video thumbnails can also be chosen by the post creator.
💡TIP: If you publish a post with information that is difficult to imagine without visual support, it is better to add a picture or graph.
Q5. How to create visuals?
Creating visuals for your LinkedIn posts should be easy if you're a designer. You can use your skills and tools to create original and creative images to draw attention to your content. You can also use graphing and charting tools to help illustrate your ideas and data.
However, creating visuals can seem complicated and time-consuming if you are not a designer. In this case, you can use free online tools that provide templates and ready-made design elements to create visuals. You can also use free images from online image banks like Unsplash or Pexels to add a visual element to your post.
Q6. What about some useful tools?
Canva: Canva is an online design platform offering many ready-made templates for creating graphic elements. Canva also has a wide selection of images, fonts, and colors, allowing users to quickly and easily create professional-looking designs.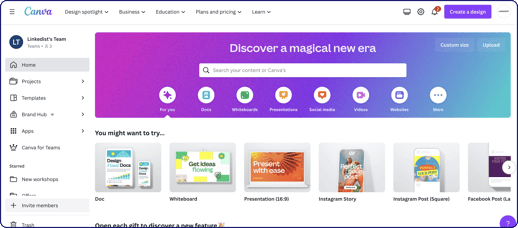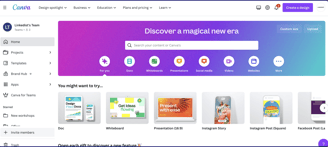 Adobe Express: Adobe Express is another online design tool that allows users to create graphic elements such as banners, presentations, and more. Adobe Express also has many ready-made templates that you can customize to suit your needs.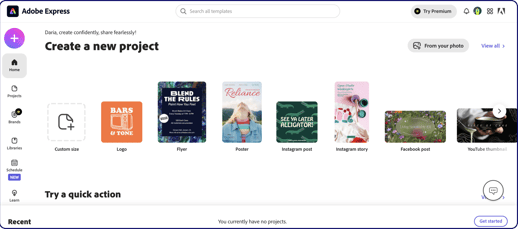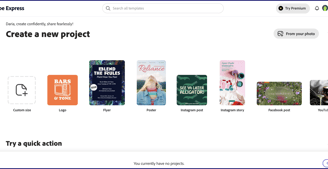 Piktochart: Piktochart is an infographic creation tool that allows users to quickly and easily create informational graphs and charts. Piktochart also has a wide range of templates and settings to enable users to create unique designs.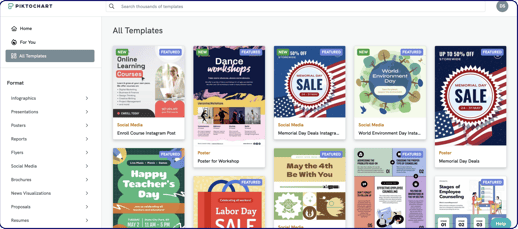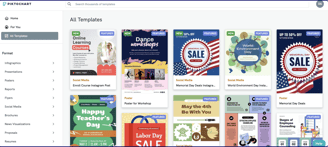 Finally, you can use desktop programs such as Microsoft PowerPoint or Google Slides to create visuals. Both programs provide templates and presentation tools that you can use to create visuals for LinkedIn. Alternatively, you can export your PowerPoint or Slides visuals as an image or PDF and upload them to LinkedIn.
3 design tools to help anyone design their LinkedIn posts
AI tools for innovative visuals
AI is everywhere, so we decided to highlight it separately. Even in creative professions, artificial intelligence will not replace you as a designer and content maker, but it can really help you in your professional hands!
Don't try to compete with AI - start collaborating.
Many of the services noted above have AI tools. For instance, Canva has added 10 new AI-based features on its' latest update. All this and more help us in creating images for LinkedIn, and embracing the AI world is the next big step.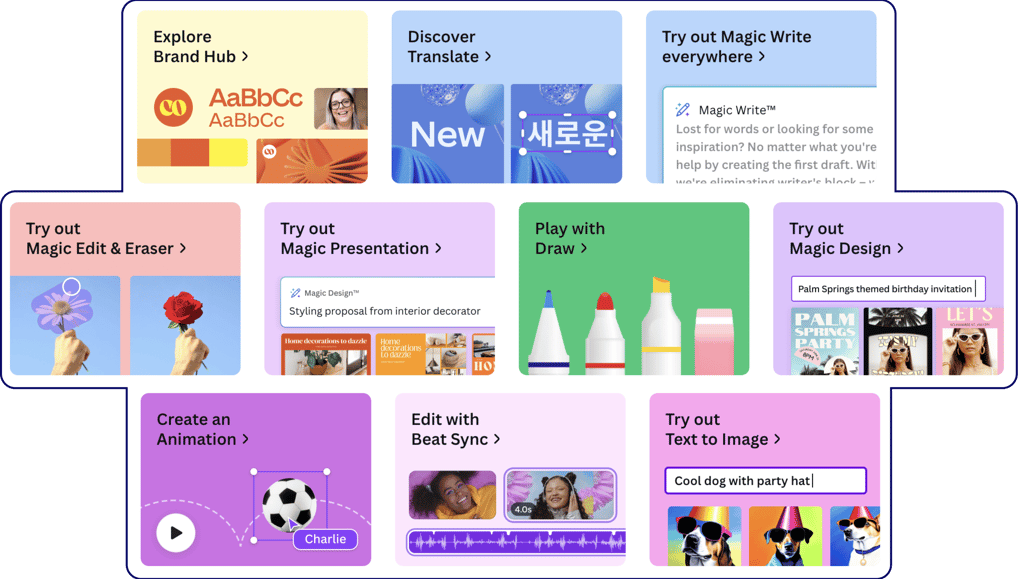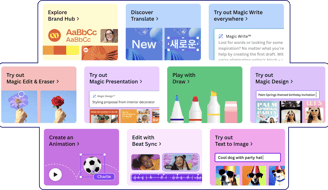 Time for real cases to motivate you to experiment. Let's mention the long-known Midjourney.
Midjourney is an AI service that allows you to create personalized visual materials using artificial intelligence.
It is essential to mention the experience of using Midjourney in our Linkedist team. We like this service, and here are some interesting cases of its use:
Generation of background images for our clients or if we need a specific image that cannot be found on the stock

Creative campaigns, such as on March 8 with a generation of superheroes or on Easter with the festivities.

Innovative way of looking for a new employee. Generating images to show an open role for a sales representative.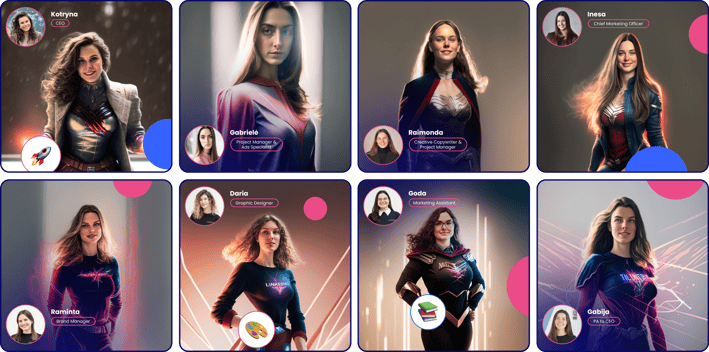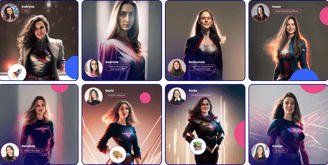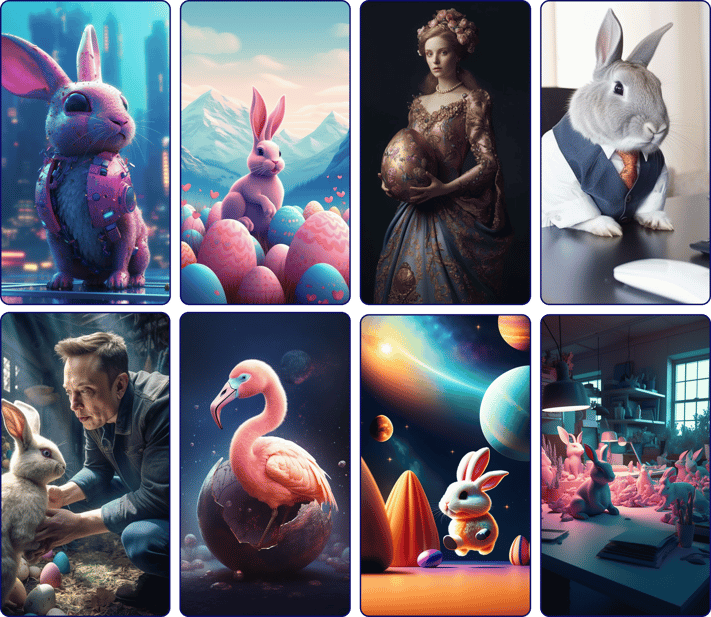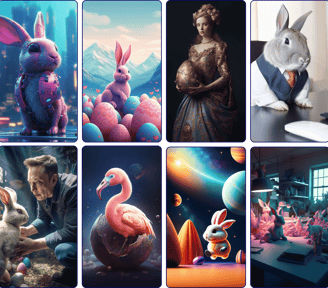 At the moment, Midjourney does not offer free generations, and they may appear again soon, but if you want, there is a paid version that costs $10 per month. It will allow you to create about 200 images.
Now there is a considerable amount of instructions on the Internet on how to write requests or so-called prompts to get the desired result: the creator will have to spend some time here. Therefore, we are leaving you to find out more about relevant prompts!
Adding visuals to your LinkedIn posts can help you grab attention and increase your audience's engagement. You can use visuals to illustrate your ideas and messages, draw attention to your projects or products, build your brand, and connect with other professionals.
If you still struggle with visual creation for your LinkedIn content, reach out to us and our designers can help you out!