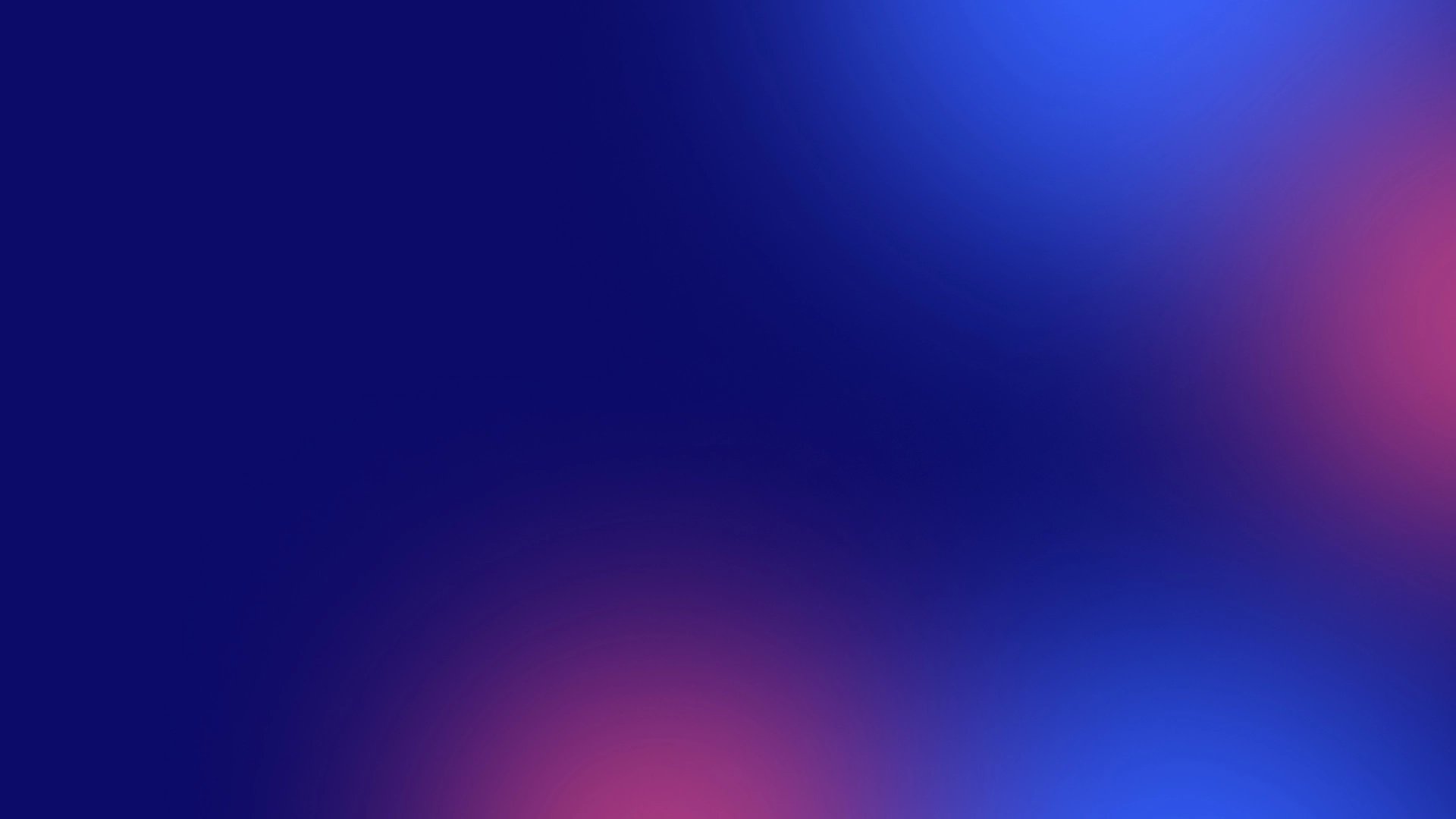 A practical guide on creating LinkedIn content strategy
Learn five practical tips that will help you create a content strategy for personal and company pages on LinkedIn.
Whenever you are reading it – how far are you with your New Year's resolution of posting more on LinkedIn?
Yeah, we thought so, but no worries! In this post, we will cover everything you need to know to stay consistent with your LinkedIn content creation game long-term.
We will share how to create a content strategy for both personal and company pages, as well as some copy-paste ideas you can steal from us guilt-free.
Let's start with the basics. Open up a new word document (or use a good old pen and paper method) and brainstorm all the possible content ideas that come to your mind.
If you need help with this one, follow some of our ideas for personal and company pages.
If you need some inspiration for posts to release from your company page, here are some of our favorite topics to cover:
Discuss a recent project.

Introduce new clients and partners (don't forget to ask for permission to avoid any miscommunication).

Share photos from a recent team-building activity.

Create an industry-related poll.

Share some news or trends related to your industry.

Introduce your team members.

Share some insights from the heads of your company.
Would you like to get some ready-to-use templates for your future posts?
We have plenty of them in our new eBook on content creation for LinkedIn. Download it NOW!
The 4:1:1 rule is a simple technique that helps you differentiate your posts and keep a variety of content on your profile.
The rule applies to both personal and company pages, and here's it works:
Four (4) pieces of your content on LinkedIn should fall into the educational content category and add value to your audience. Feel free to share various resources by other creators (indicate the source, of course) or share your personal experience.
Some examples include:
third-party articles,

problem-solving tips,

FAQ from your audience, etc.
One (1) piece of content should be related to your company.
With this type of content, you help your audience get to know your company better, increasing trust in your services and/or products.
Some examples include of company-related content include:
testimonials,

photo carousels from team events,

stories about your team's culture,

short video content from recent conferences or other events.
One (1) piece of content should be promotional and aimed at generating sales.
Examples of promotional content include:
a post describing your product and services,

special discounts and offers your audience could take advantage of.
Understanding and applying this rule is a sure way to step up your LinkedIn game and keep your audience engaged and craving more.
Step 1: Brainstorming Session
Step 2: Understanding and following the 4:1:1 rule
If you struggle to create content by yourself,
our team can help you!
For personal pages, try the following ideas:
Key lessons you learned throughout your career.

An advice you'd give to someone just starting their career path.

TOP tools that help you with your daily tasks.

Conferences and events you have recently taken part in.

Brands and companies you admire, and why.

Career changes: recent promotions, new opportunities, hiring options, etc.

A book/podcast you'd recommend to anyone.
Step 3: Write all your content in batch
Now that you have all your ideas, it's time to write those posts! At Linkedist, we're all about efficiency; hence we strongly advise you to write your weekly or monthly content in one sitting.
For example, you can dedicate 2-3 hours per week/month for your content creation and have the posts ready well in advance.
This way, you'll save time and be less likely to procrastinate on the task, which will help you stay consistent.
In one of our first blog posts, we shared our top 7 tips on writing LinkedIn posts, so check it out to start creating LinkedIn posts that reach the right audience.
Step 4: Move your content pieces to your calendar
We have all heard the saying, "things that get planned, get done". The same goes for your LinkedIn content strategy.
Make sure you add your content ideas to your calendar and plan which day they get released.
If you are curious about when to post your content, remember that GOOD content will get noticed anytime. Yes, even on the weekends.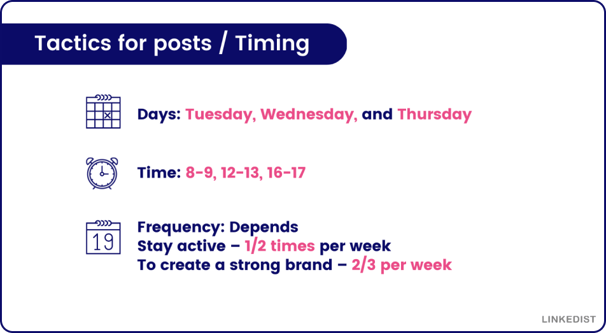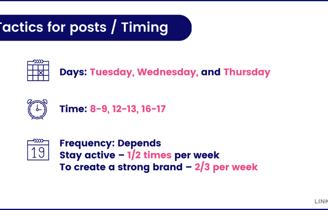 PS: LinkedIn has recently introduced post scheduling feature on personal profiles; hence take full advantage of it, and schedule your content pieces well in advance.
PS: in our eBook for IT and SaaS companies, we shared an example of a company page content calendar. If you'd like to use it as inspiration, click here to download it now.
Step 5: Track the results, and test out new ideas
Once your content strategy is ready, and you start releasing the first posts, track their performance to see what type of content your audience likes the most.
Consider reactions, comments, impressions and shares for personal and company posts. You can track your analytics on LinkedIn or use handy tools like Shield that the Linkedist team loves!
To get a good grip on what your audience loves, test out different types of content and keep yourself updated with the latest news and trends on LinkedIn.
So there you have it – 5 practical tips for creating your LinkedIn content strategy for a personal or company page.
Putting all of them into practice will save you time and effort and help you build a habit of content creation on LinkedIn that will pay off in the long run.
Stay consistent and see how your personal brand or company page grows and attracts the right audience.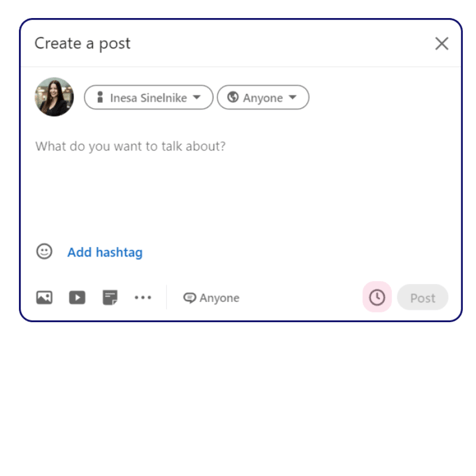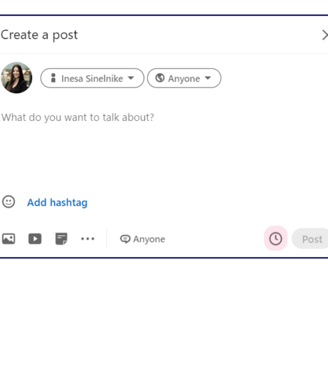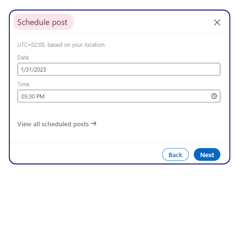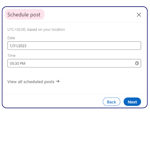 However, if you need some general guidelines, Tuesday, Wednesday and Thursday are generally considered the best days to post on LinkedIn. Time-wise, to get the wanted attention, consider posting your content in the following time slots: 8-9 AM, 12-1 PM, and 4-5 PM.
To stay active on the platform, post at least once or twice per week, and if you are serious about building a strong personal brand, opt for 2-3 posts per week.