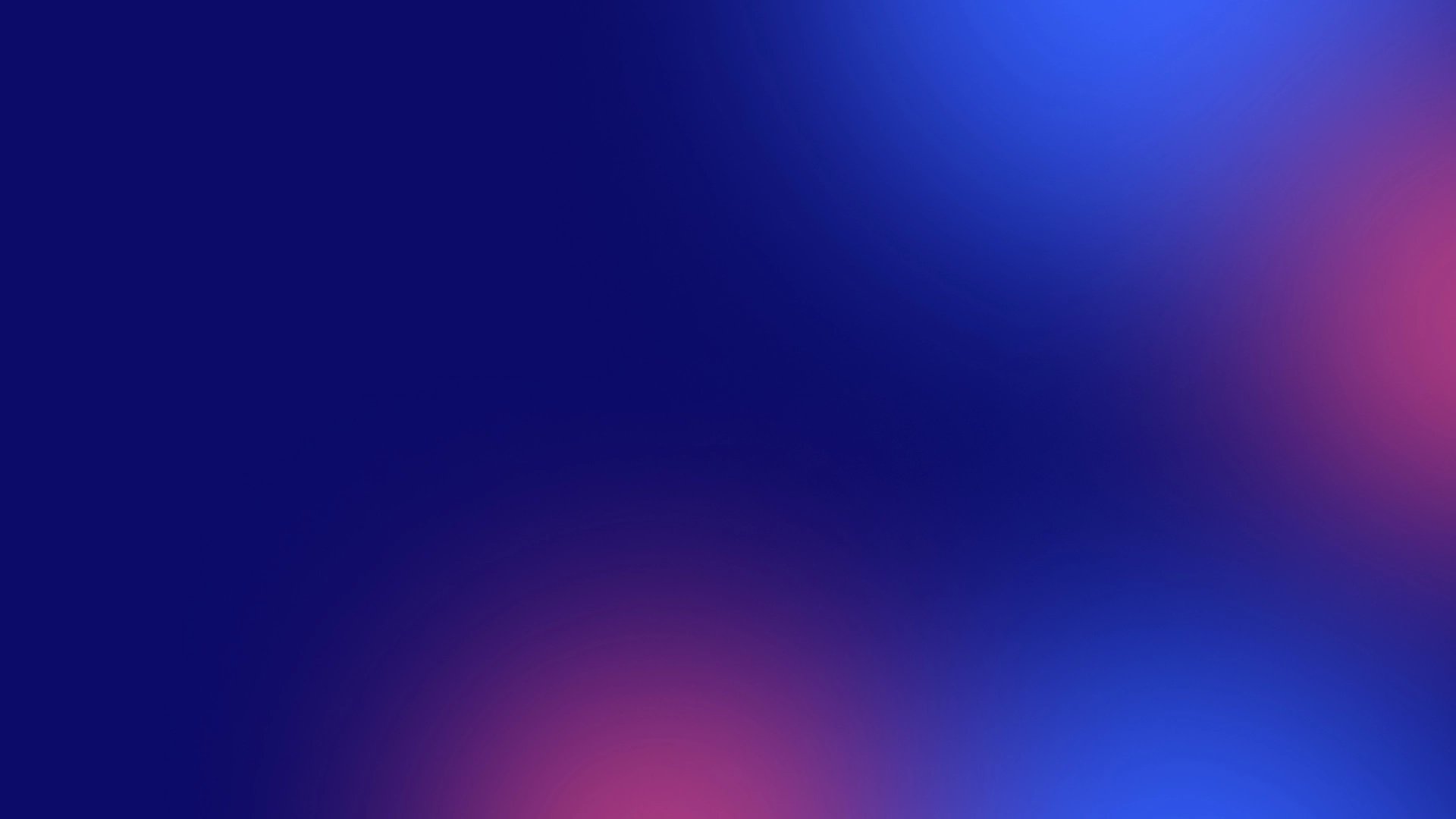 Dare to stand out! Practical tips on elevating your company's LinkedIn page
Discover practical strategies to set your company apart on LinkedIn. Elevate your profile, captivate your audience, and leave competitors behind.
LinkedIn is full of opportunities – for businesses and individuals alike! While individuals have been quick to seize the platform's benefits in elevating their personal brands, companies, too, have an abundance of untapped potential at their fingertips.
In this blog post, we'll share the tactics that can set your company apart on LinkedIn, helping you navigate the competitive landscape and thrive within it.
The foundation of any successful LinkedIn presence begins with a well-structured and comprehensive company profile. To ensure you're on the right track, start by creating a company page that accurately reflects your brand's identity.
Here's a quick check-list to follow:
Opt for a high-quality company logo for your company's profile picture and choose a relevant cover image. Cover image works great when showing your business' personality, so use relevant brand colors and a slogan you go by.

Complete all the relevant sections of your company profile. This includes providing a concise yet compelling company description that encapsulates your core mission, products, and services. Don't overlook the 'About Us' section – it's a prime opportunity to convey your brand story and connect with your target audience on a personal level.

Ensure your company's contact information is up-to-date and easily accessible. This seemingly minor detail can make a significant difference when potential clients or partners want to reach out.

Specify your industry, company size, and location so LinkedIn's algorithm better connects your profile with relevant users.

Collect leads on your page by preparing a gen lead form. Doing so will make it easier for your potential clients to learn about your services and/or products.
Tackle your content strategy and ensure consistent communication
Now that your company page is all nice and ready, let's move to creating a content strategy and, most importantly, sticking to it.
When it comes to content strategy, our biggest tip is to make it as well-rounded as possible. Meaning, make sure you are not only posting about your products and services but also sharing valuable insights with your audience and giving a sneak peek at your company's culture.
The best way to ensure a good balance in your content is by following the 4:1:1 rule.
It means that:
Four posts should be focused on educational content that adds value and is relevant to your audience: e.g., third-party articles, problem-solving tips, knowledge, FAQ from your audience, etc.

One post should be all about company insights, personal company stories, or work culture. Such content gives character to your brand and adds a human touch, making it relatable for your audience.

One piece of content should be promotional, aimed at making sales. Here you can talk about the benefits of your product or service, special offers, and/or discounts.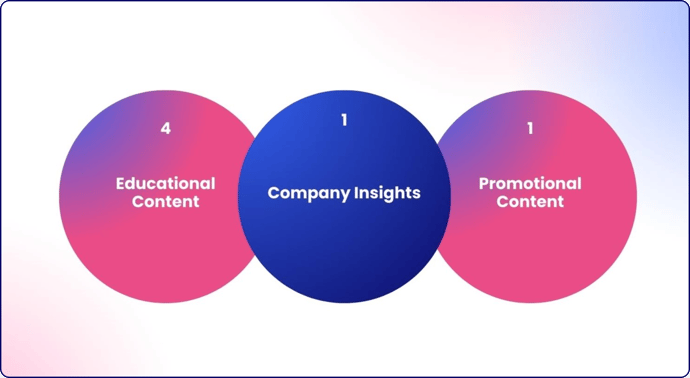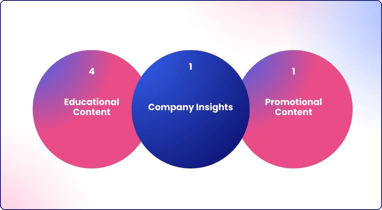 We also want to emphasize consistency. You don't want to post daily for a month and then leave your audience hanging for half a year.
To avoid that, stick to a manageable number of posts. First, start with one post per week, then move to 2 or 3 posts per week.
Curious to learn when it's the best time to release your posts?
Take a look at the image below to find out: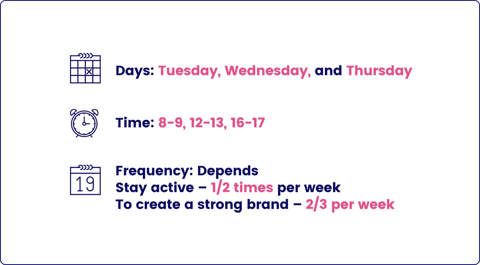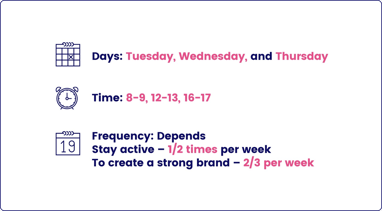 However, it all boils down to analytics in the long run. After a month of consistent posting, check your LinkedIn analytics to find out about your audience: what time and weekdays they are most active and what type of content they enjoy the most!
Harness the power of employee advocacy
Employee advocacy is an excellent strategy that transforms your employees into brand ambassadors. Therefore, encourage your team to engage actively on LinkedIn, sharing company updates, insights, and personal experiences that align with your brand's narrative.
This extends the reach of your company's message and humanizes your brand by showcasing the diverse perspectives within your team.
Need some inspiration?
Look at the Linkedist Story campaign we have implemented with the team.
Be quick to test out new LinkedIn features
Do you want to stand out even more among your competitors? Be the first one to test the waters and try new LinkedIn features.
While Audio events have been around for nearly a year now, there are still not that many companies taking full advantage of what they offer.
Gather your colleagues and or partners and organize an audio event to cover the recent updates in your industry or anything else that may be relevant to your audience.
Audio events are also great as the listeners can ask questions and get to know you and your brand even more.
No matter which industry you represent, the competition is fierce, and the ability to stand out has become necessary.
By following the advice we've shared above – from company page optimization to innovative engagement tactics – you will be more than set to success!
P.S. We have compiled even more tips on attracting audiences and even one month's strategy for your company page on our FREE eBook about LinkedIn Marketing Strategy.